New site, new blog: Michele Chiarlo Experience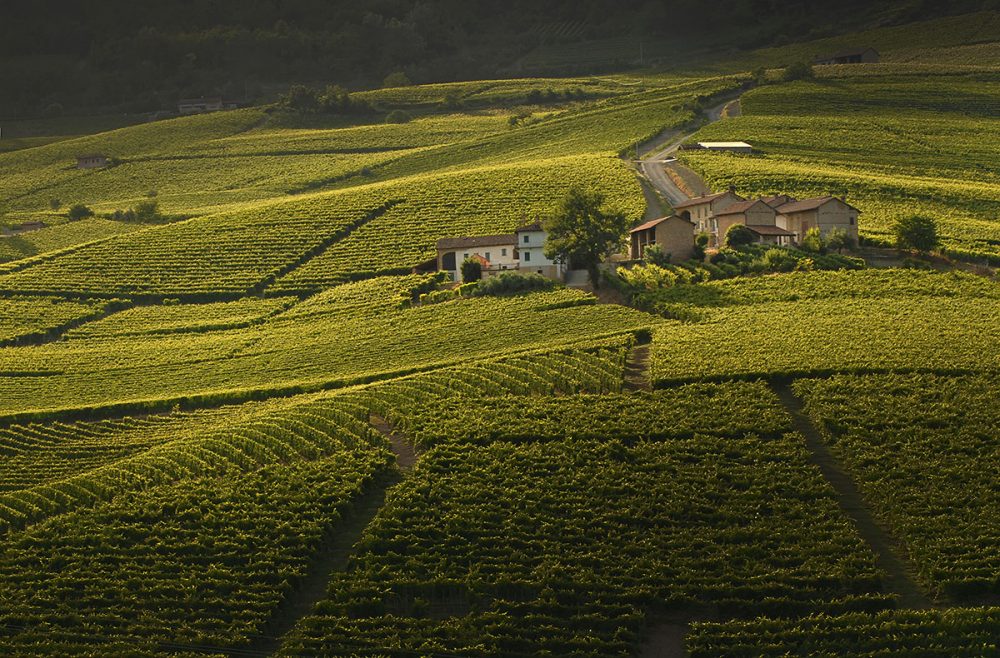 Michele Chiarlo's new site is finally on line with something entirely new. We have integrated the browsing experience with a blog to create a direct channel of communication with readers and offer them a window on our world.
We worked long and hard to rebuild Michele Chiarlo's website, trying to rationalise the content, organise the incredible visual material available and give the proper visibility to a vast, well-structured world which, starting from DISCIPLINE in the vineyard and the cellar, encompasses TRADITION, attention to SUSTAINABILITY, love of ART, and POP culture and a special penchant for HOSPITALITY in a unique area, recognized as a UNESCO World Heritage Site.
A look beyond the store window
From today, Chiarlo's communication is supported by a new, elegant website that attempts to go beyond being a simple store window. The wealth of news, activities and events promoted by the Calamandrana winery can count on a new tool – the blog you are now reading, a space open to everyone, to be shared, and a reference point for those who know or want to know Michele Chiarlo and his wines. But above all, for those who want to more consciously explore the relationship between wine and the land where it is produced.
Through our blog we want to establish a direct, unmediated flow of information between Michele Chiarlo and consumers, and provide them a view of wine that is, first and foremost, an experience of a place and the flavour of a territory. A territory which, as Michele Chiarlo himself says in his book Michele Racconta, published by Semidivite «is worth all the publicity in the world».
It won't be a self-aggrandizing blog, but rather a place to give visibility to opinions, ideas, itineraries and projects inherent to or concerning the wine industry gathered from individuals and leading players who share Chiarlo's idea that every label encompasses many aspects of our lives together, from the territory to the table by way of tradition, stories, artistic expression, music and literature.
Michele Chiarlo, not only wine
«Exercise patience and make sacrifices, but only buy vineyards in great positions».
When Michele Chiarlo established his winery in 1956, he adopted his father Pietro's maxim – buy the best cru in Piedmont from which to make wine that is the essence of the territory. From then on, he began the long and arduous job of meticulously selecting and acquiring the best plots of land in Langhe, Monferrato and Gavi. These holdings now consist of about 110 hectares and include some of the most prestigious crus of Barolo (Cerequio and Cannubi), Barbaresco (Asili and Faset), the Gavi zone (Rovereto), and, above all, Monferrato, where Michele Chiarlo owns La Court Estate, a single 20 hectare plot of land extending over two hills, a size that makes it one the most beautiful and biggest holdings in Monferrato.
From the Estate's best vineyards come his most prestigious Barbera and Nizza DOCG, an appellation approved in 2014 and denoting the epitome of the Barbera variety, of which Michele has always been a fervid supporter, promoting it and being one of the founders of the Nizza Producers Association.
During the course of our history, Michele's choices have been directed towards promoting and raising the level of quality of the "Piedmont Vineyard", while maintaining the artisanal nature of all stages of production. This led to the decision to make only single varietal wines from native vines: Nebbiolo, Barbera, Cortese, Moscato and Arneis, but also to adopt a more sustainable profile to preserve and nurture the vine-planted hills that are today recognized as a World Heritage Site.
Local culture and wines
«Our home is always open to those who love wine and the land from which it originates».
Wine has never been just "wine" for Michele Chiarlo. It is rather the sum of the elements that make up a community – history, culture, art, tradition, conviviality and, above all, the land, the true origin of every wine. As a result, the Calamandrana winery has committed to becoming a reference point for Piedmont wine tourism where visitors can truly "experience wine".
Opened in 2003, Art Park La Court is the first example of land art among the vineyards, an open-air museum with installations by Emanuele Luzzati, Ugo Nespolo, Giancarlo Ferraris and Chris Bangle. In 2011, Pálas Cerequio, the first wine resort expressly dedicated to Barolo crus, was opened.
Michele Chiarlo is also local culture. In addition to cellar tours and customized tours, Chiarlo supports and organizes dozens of artistic, literary and musical events in an effort to promote the places and people who have helped one of the leading artisanal wineries in Monferrato and Piedmont achieve its success.