Michele Chiarlo Wine Club, visit La Court with our new lot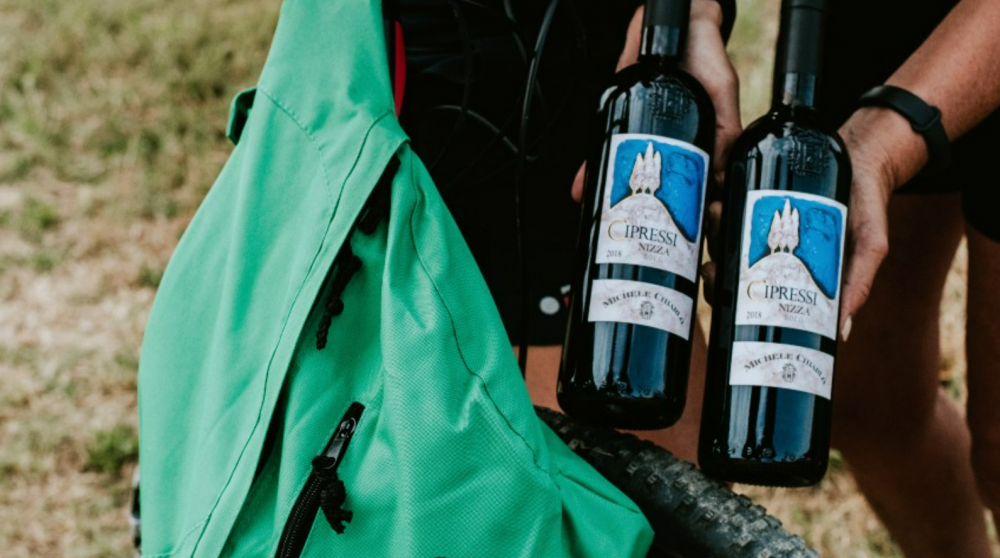 Now is the time to visit Monferrato. 
August and September are the best months for a trip among the vineyards of southern Piedmont. Temperatures gradually drop and the vineyards reveal their ultimate splendor. Among the spots to not be missed, Michele Chiarlo recommends the most " spectacular of Monferrato": Tenuta La Court, known for its great vocation to the Barbera grape and for being home to one of the first and most important Italian land art museums among the vineyards. Inside La Court is the homonymous open-air Art Park featuring works by Emanuele Luzzati, Ugo Nespolo, Chris Bangle and Giancarlo Ferraris, just to name a few.
---
---
A LOT TO DISCOVER LA COURT
The new lot by Michele Chiarlo Wine Club is dedicated to trips among the vineyards and live a direct experience of our Tenuta La Court. Exclusively for Wine Club members, a picnic backpack containing a bottle of Cipressi Nizza Docg as well as ½ bottle of Le Orme Barbera d'Asti Docg 2019 dressed in the new label. Michele Chiarlo's picnic backpack is handy and light: a comfortable wear while journeying through the rows on a bike or on foot. The backpack contains all guests will ever need and is good for one person: gourmet sandwich with artisan salami, water, glass, waterproof picnic blanket, corkscrew and two bottles of wine (reserved for Wine Club members).
---
The lot includes:
n. 1 backpack
n. 1 bottle of Cipressi Nizza Docg  (0.75 l)
n. 1 bottle of Le Orme Barbera d'Asti 2019 (0.375 l)
n. 1 bottle of mineral water (0.5 l)
n. 1 gourmet sandwich with artisan salami (Vegan alternative: vegan cutlet sandwich with grilled vegetables)
picnic blanket, glass, Michele Chiarlo corkscrew
Michele Chiarlo brochures & map of the territory
---
---
---
Real privilege is where passion finds the right space. We consider our Wine Club as a way to gratify the people who have always supported our winery and its efforts in putting the quality of the products together with the beauty of the territory, in a constant pursuit of excellence which is the foundation of our idea of winemaking. But it is also an opportunity for those who have recently discovered our winery and want to share with us the experience of living in one of the most renowned and highly appreciated wine regions in the world.
To receive exclusive offers from our Wine Club, you will just need to sign up to our newsletter. Every month, special lots will be presented: extremely rare bottles, great vintages, limited editions or tickets for exclusive events or dinner with the producer. Our offers, available only for specific periods and in limited quantities, will be sent exclusively to our members, giving them the chance to make their reservation by filling up a designated form. Loyalty to the Wine Club and active participation will be greatly rewarded: more exclusive services, rewards and selected and customized gifts will be made available.