Montemareto, Guess Who's Coming To Dinner?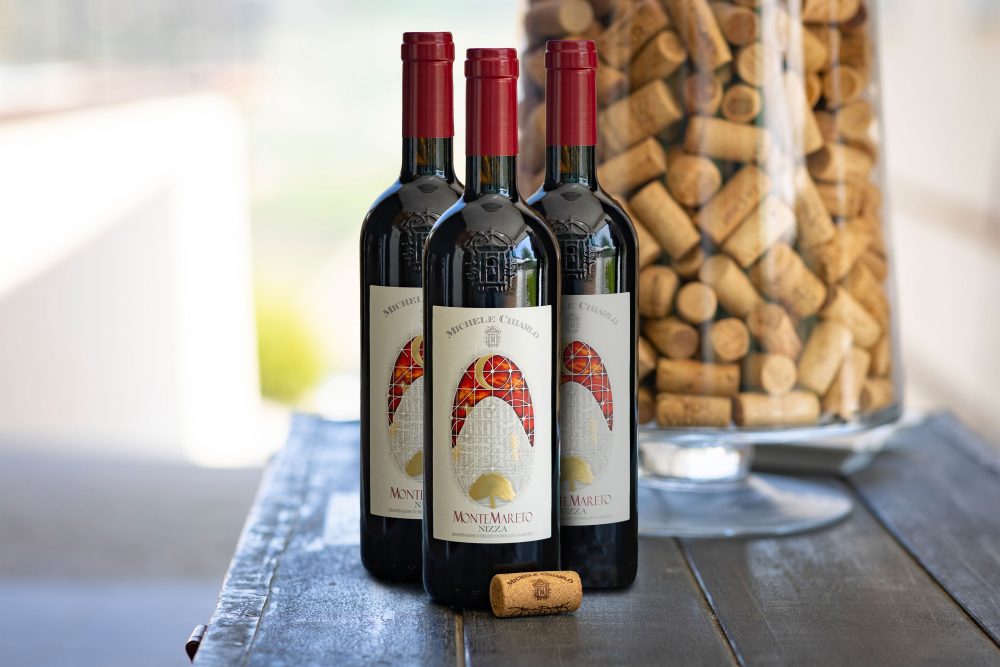 The latest lot by Michele Chiarlo Wine Club offers members the chance to bring an exceptional expression of the Nizza denomination from the exemplary vineyard in Castelnuovo Calcea: Montemareto. A solid and outstanding wine that is meant for greatness, vinified in accordance with tradition. A real treat for Nizza lovers.
MONTEMARETO: THE HILL OF NIZZA
Known for its ability to produce high-quality wines, the hill of Montemareto is in the town of Castelnuovo Calcea, not far from the plots of La Court, along the road that leads to Mombercelli. A majestic and extremely steep ridge that rises for more than 300 m asl and rests on soils that alternate Asti Sands and Sant'Agata Fossili Marls, which are rich in microelements. Southeast-southwest exposure allows the rows to bask in the sun for the entire day, guaranteeing numerous hours of sunlight. This is where Michele Chiarlo grows Barbera grapes for Nizza Montemareto; low yield and thinning operations contribute to concentrating quality in a few, selected bunches.
INTEGRITY AND TYPICALITY
In the cellar, Montemareto follows a traditional course: one year in large barrels before aging in the bottle. This delicate vinification process focuses on faithfully preserving the grape of origin, the Barbera. The wine brings out the characteristics of this small terroir: hints of red and dark fruit, wrapped by a distinct floral note of violet and a slight sweet spice. This rich, intense and complex bouquet anticipates a distinct longevity.
2020 VINTAGE
The great 2020 vintage (characterized by a mild winter and a rather rainy spring seasons) was made possible thanks to the ideal climate in September, which has been mild and dry during the most crucial stage of harvest, yielding perfectly healthy and ripe grapes. In the cellar, Nizza Montemareto developed a remarkable structure while maintaining a certain freshness. The wine's strong acidity is an undisputable proof of varietal integrity and a guarantee for excellent pairing.
---
THE LOT INCLUDES:
n. 3 bottles of Nizza Docg Montemareto 2020 (75 cl)
---
---
Real privilege is where passion finds the right space. We consider our Wine Club as a way to gratify the people who have always supported our winery and its efforts in putting the quality of the products together with the beauty of the territory, in a constant pursuit of excellence which is the foundation of our idea of winemaking. But it is also an opportunity for those who have recently discovered our winery and want to share with us the experience of living in one of the most renowned and highly appreciated wine regions in the world.
To receive exclusive offers from our Wine Club, you will just need to sign up to our newsletter. Every month, special lots will be presented: extremely rare bottles, great vintages, limited editions or tickets for exclusive events or dinner with the producer. Our offers, available only for specific periods and in limited quantities, will be sent exclusively to our members, giving them the chance to make their reservation by filling up a designated form.
Loyalty to the Wine Club and active participation will be greatly rewarded: more exclusive services, rewards and selected and customized gifts will be made available.