Barolo Balena: The Metamorphosis Of Wine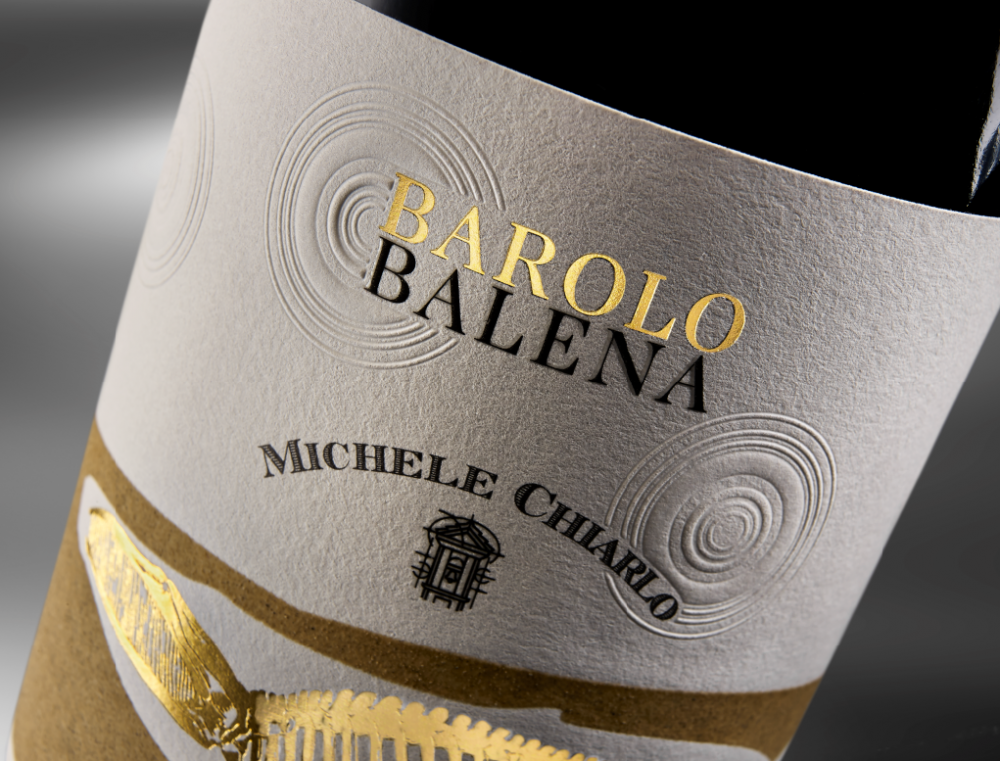 Can a whale be in a bottle? Can prehistory become living matter? Can water turn to wine? What about the sea in the hills?
The answer, although seemingly absurd, is: Yes, it can. In nature, nothing is destroyed, everything is transformed. And things we once thought impossible, become reality with the passing of time.
This is the creative spark behind Barolo Balena, a project with strong visionary attitude and thinking. The main players are a prehistoric whale and Michele Chiarlo's Barolo. Their story has been told through the art of Mario Di Paolo, the Creative Director at boutique agency, Spazio di Paolo, and the technical expertise of Luxoro, a printing company that specializes in high-detail, artistic labels.
IN THE BEGINNING, THERE WAS A WHALE 
The idea for Barolo Balena was born from an incredible discovery: a prehistoric whale skeleton buried deep in the soils of the Langhe. Sea beds and wine, prehistoric culture and viticulture, all of a sudden found a connection between the past and present.
Sure, it was known that the terrain of the Langhe are the vestiges of a seabed that is millions of years old. A gift of marl and calcareous soil that makes the best red wines in the world. But until the whale's discovery, no one had been able to truly understand the closeness of the largest cetacean in the world and a bottle of wine. It is a powerful story, that is told through Michele Chiarlo's specially-commissioned label and a poetic video that expresses the wonder of this relationship between whale and wine.
METAMORPHOSIS OF A WHALE 
Under Mario Di Paolo's artistic direction, Luxoro's technical solutions, and the Eurostampa's industrial graphic technology, Michele Chiarlo has connected this prehistoric whale to Barolo wine through the creation of a highly-artistic label. The label is a sublimation of the impossible, a narration of taste that can only truly be experienced by savoring the "spirit" of the wine.
The Barolo Balena label depicts, literally and figuratively, the whale skeleton immersed in the land where it was found. The tones and texture of the label are tactile and natural, an elegant realness, thanks to the use of soil from Michele Chiarlo's vineyards to create the ink.
Yet the fascination, almost surrealistic, of the whale discovery is not forgotten. Hot-pressed gold-leaf outlines the skeleton, evoking the regality, power and grace of such an animal and the King of Wine.