Alessandro Masnaghetti: «Tracing a New Ethics of Wine Communication Using Maps»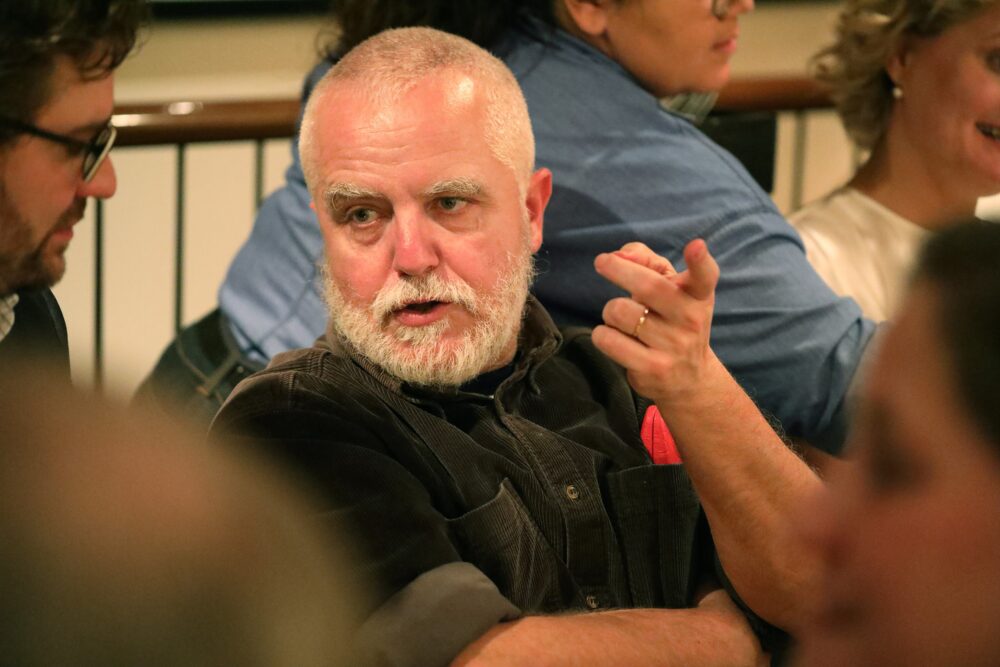 Nuclear engineer, gastronome, journalist. A wine taster for more than 25 years. A student and a friend of Gino Veronelli. Alessandro Masnaghetti has more than one role, but the title that has made him famous all over the world was the one given to him by Wine Spectator in an article a couple of years ago. The renowned magazine called him the «Map Man», the «wine cartographer».
Alessandro proudly claims this title but says that the term «cartographer» is not an exhaustive description: «For me, drawing a map does not only mean marking the boundaries of a vineyard – he says – but also tracing its history and culture, identifying the pedoclimatic conditions and the winemaking processes, knowing the producers and all the numerous tastings carried out within the territory. Mapping a vineyard is a 360-degree operation that requires specific knowledge in multiple areas. A Cru is more than just the geography of a territory: it also encloses elements of nature and humanity».
Alessandro Masnaghetti, what is a Cru?
As Beppe Colla once told me: «There are plenty of wonderful vineyards in the world. But the real Cru is where wine develops a specific character». Therefore, the term «Cru» is not only about wine quality, but also about wine identity.
Why did you decide to make wine maps?
I would like to point out that my passion for maps is the fruit of more than 25 years of tasting wine. Before making maps, I have tasted and reviewed thousands of wines, discovered different territories and met numerous producers. I have thoroughly explored the history and culture of a great number of wine areas in Italy and abroad. For me, maps have become an instrument for putting things into order: wine maps aid in providing synthetic and effective information.
Do you remember your first map-making activity?
We have to go back to 1994, when I was still working for Gino Veronelli. I suggested the drawing of a map of the Barbaresco vineyards located in the municipalities of Barbaresco, Treiso and Neive. He was very excited about it, but the public did not share the same sentiment. My first map, dedicated to the Municipality of Barbaresco, sold very few copies. We put the project on hold and thousands of maps wasted away in Gino's barn. I managed to keep about twenty copies of those maps.
The first map may have wasted away, but not your passion.
Between 2005 and 2006, through the Enogea newsletter, I drew maps of the vineyards in Panzano in Chianti and Castiglione Falletto. Keeping my first unsuccessful attempt in mind, I decided to make smaller maps. These were well-received, so I decided to publish them first on the Enogea newsletter and then, if things went well, create larger maps. Since 2015, I have specialized in creating wine maps, tracing hundreds of different territories and working for many different wine consortia.
At present, wine consortia and wineries are the ones who make use of your maps. How does your work favor wine marketing?
Each map bears my background as a journalist: before being a tool for marketing, the maps aim to provide objective data, facts and information. I am pleased that the maps are used to communicate a certain territory or Cru: this enables the circulation of verified information, and not so much as serving as an advertisement tool. My work aims to bring people back to their roots and promote a certain sense of awareness of tradition, one that is rooted on scientific and documented data.
In your opinion, is the available information regarding wine not reliable?
Sometimes, the information is chaotic and contradictory, filled with unverified data or hearsay that are often specifically created to emphasize certain aspects over others. At present, the wine producers are the first communicators of their wines, often sidestepping traditional media: as such, they need valid, shared and shareable tools to back the information they convey. My work – and that of many other excellent researchers in the field – should encourage the development of an ethics of wine communication. A reliable and accessible guidebook based on scientific data that provides verifiable information and avoids confusion as well as the dissemination of incorrect (sometimes even blatantly false) information that disorient wine lovers and – in the long run – undermine the trust among consumers, producers and the territory. For example, an area like the Langhe must have this type of communication: there is no need to provide false information or exaggerate things – reality, as it is, is the best story to tell.